Hello Everyone!  We've Missed You So Much
January 29, 2016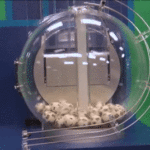 SPX 2016 is coming together faster than you can say Super Mutant Magic Academy. We're lining up special guests, locking down sponsors and just generally trying to make the best possible show we can for you.
We've learned a lot over the past two years so before we start the process of exhibitor registration for SPX 2016, we wanted to bring you up to speed on what we are doing. If you are interested in exhibiting at SPX this year — and we sincerely hope that you are — here's what you need to know for 2016.
An SPX Exhibitor Registration Primer
As you know, SPX has a two phase registration system that combines invited exhibitors with a lottery that in past years has led to a roughly 50/50 split. The two phases are staggered, which allows us to maximize the number of tables available for the lottery.
In moving to this approach, we based the selection of our invitations on a long association with the show, a "legacy" list for lack of a better word. As we enter our third year, we're going to begin making some changes to this list.
Changes for 2016 – Letting Go of "Legacy" 
Starting with SPX 2016, we'll be evaluating our list of invited exhibitors on an annual basis. This will help us ensure that we can continue to bring in diverse, talented creators that we feel will enrich the SPX experience for everyone.

Year by year, we'll do out best to ensure that invitees to SPX will include a diverse, vibrant cast of characters — a mix of our long time exhibitors, large and small independent publishers, self-publishing cartoonists, international creators as well as newcomers to comics.
Key Dates
For Invitations:
February 4th – Invited exhibitors will begin receiving notices.
February 20th – Last day for invited exhibitors to confirm their table space.
For the Lottery:
February 12th – The SPX table lottery opens.
February 26th – The SPX table lottery closes.
SPX Table Lottery winners will be notified shortly after the close of the lottery. Depending on the number of submissions it may take us a few weeks to review the entrants for duplicates or other issues before actually pulling the winning numbers. We expect this to take roughly about two weeks, so you should hear from us by early March.
More Questions, You Have Them
We know many of you will likely have further questions about this change!  Please visit our lottery registration FAQ for more details,  drop us a line at exhibitors@spxpo.com or hit us up on Tumblr, Twitter or Facebook for a quick reply.
When SPX switched from a paper-based "first come, first served" registration model to the current two part system, we knew it would be a learning experience for everyone. We're continuing to refine our process based on the feedback from our community and in the interest of making the best show possible. 
We appreciate your care and investment in SPX and we'll never take it for granted.
Thanks so much,
Jen, Mike, Eden, Greg, Sam, Esther, Dan, Megan, Yitzy, Bailey, Bill, Charles, Catherine, Joe, Sarah, Rusty, Meagan (yes, we do get confused…), Tom and Warren