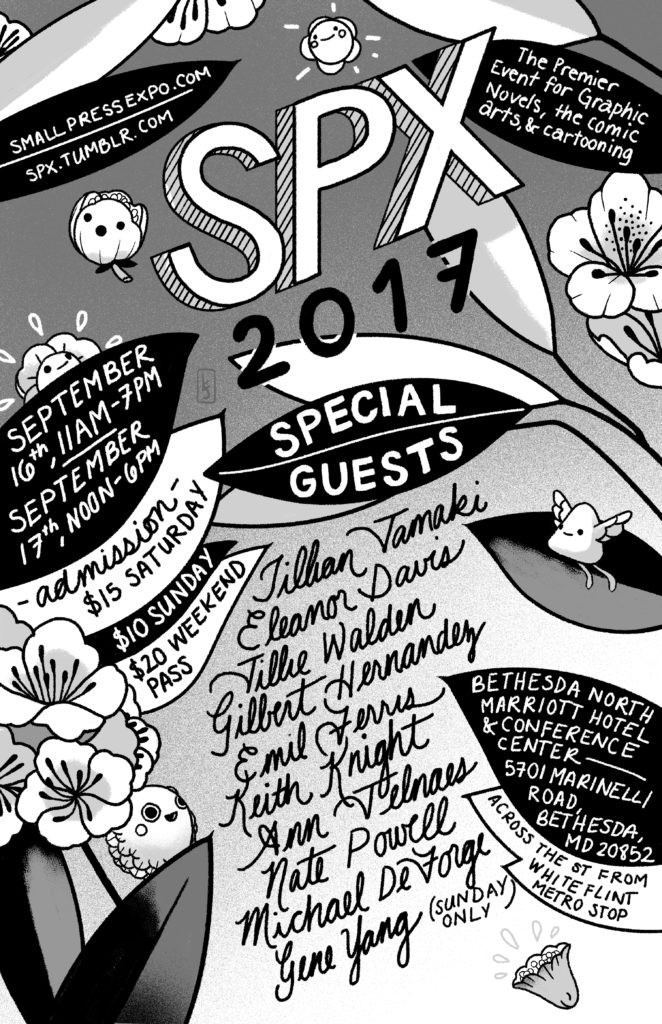 Take a gander at the SPX 2017 flyer created by the supremely talented @kevinjaystanton! 
You'll be seeing this very soon in the entry ways of your finer comics shops, literary salons, sink-holes, stink-holes and disreputable speakeasies where our people gather.
Want to paint the town SPX? 
Download a printable version of the flyer here and become a fully deputized member of the SPX Street Team!  Want to take it to the next level and volunteer for SPX weekend? Give is a shout!
Thank you, Kevin for creating such a beautiful piece of work to help promote this year's show!  We'll see you there!