Altar Girl - Book 5
Kata Kane

SPX Table G8-11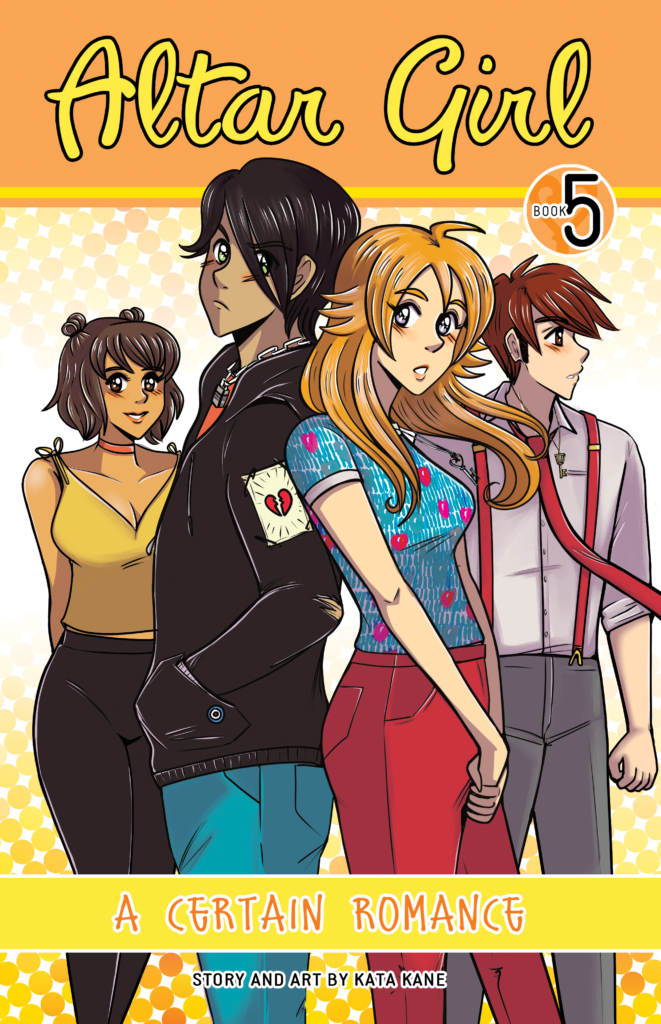 $15.00
Published by Self-Published/Kickstarter Backed
http://www.kata-kane.com/
Middle School (9–12 years old) and Young Adult (13–17 years old)
Category: Fantasy and Other
Ashley Altars thought her life was tough enough as it was. That is, until she realized her necklace is actually the magical Key of Earth. Through the power of the Key of Heaven and assisted by the angelic Gemini Twins Sera and Cherry, Seth Charming has been brought back from his tragic death in 1929 to Ashley Altars' present day. Ashley now has to deal with the machinations of angels & demons on top of besties & bullies, but she just wants her crush Adam Evenine to finally notice her.

As the highly anticipated school dance approaches, Ashley is hoping for a magical moment with her crush, the popular and handsome Adam Evenine, just as the alluring half-demon Kami is set in her pursuit of Seth.

When Ashley and Seth are faced with a matter of life and death: will they be fated to endure temptation beyond what they can bear? Or together, will they be the ones to tempt fate?