Gun-Metal Affair
Bryce Davidson

SPX Table H14B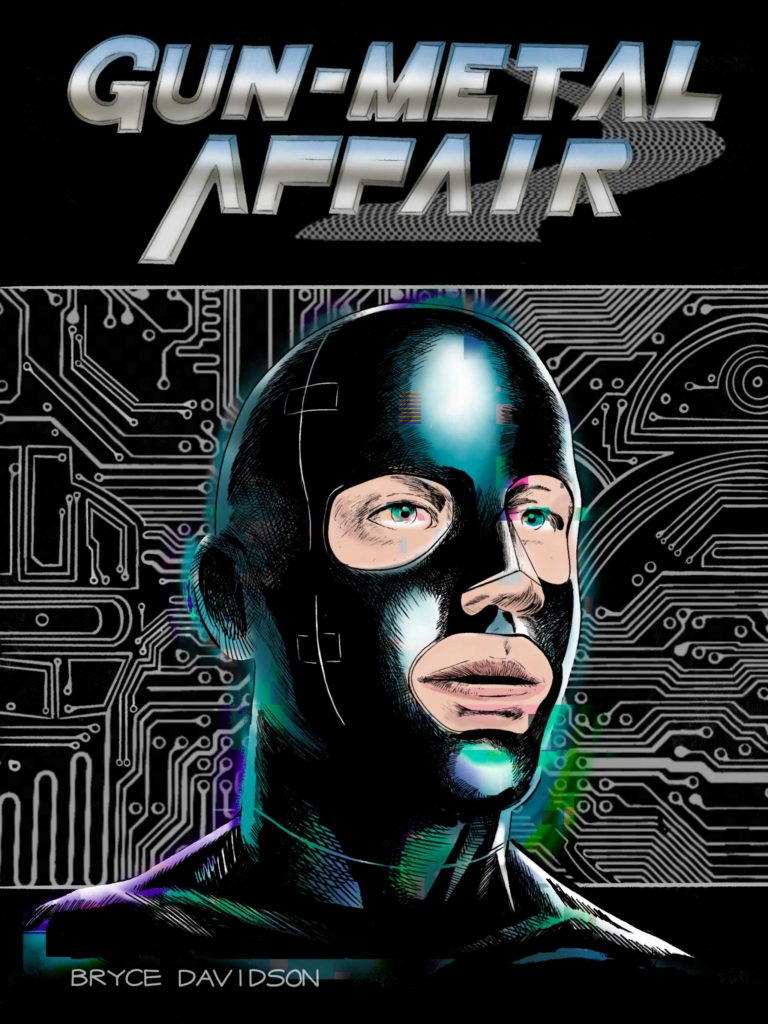 $20.00
Published by Strangers Fanzine and Publishing
https://www.brycedavidsonart.com/
Adults Only and Young Adult (13–17 years old)
Category: Sci-Fi
In a far away lands, private military groups wage war upon battle fields which don't officially exist.

When a classified military project goes missing, an assassin from a bygone era is returned to active duty to retrieve it. What he discovers will set in motion the shape of the world to come. The death throes of humanity are near.

The long awaited release of the full Gun-Metal Affair story arch! Proudly published by Strangers Fanzine. Gun-Metal Affair has been a project 3 years in the making. Get ready for the sci-fi epic of the year!