Hell For Devils
Ryan T Eakins, Pat Cavanaugh, Lev Cantoral

SPX Table W32B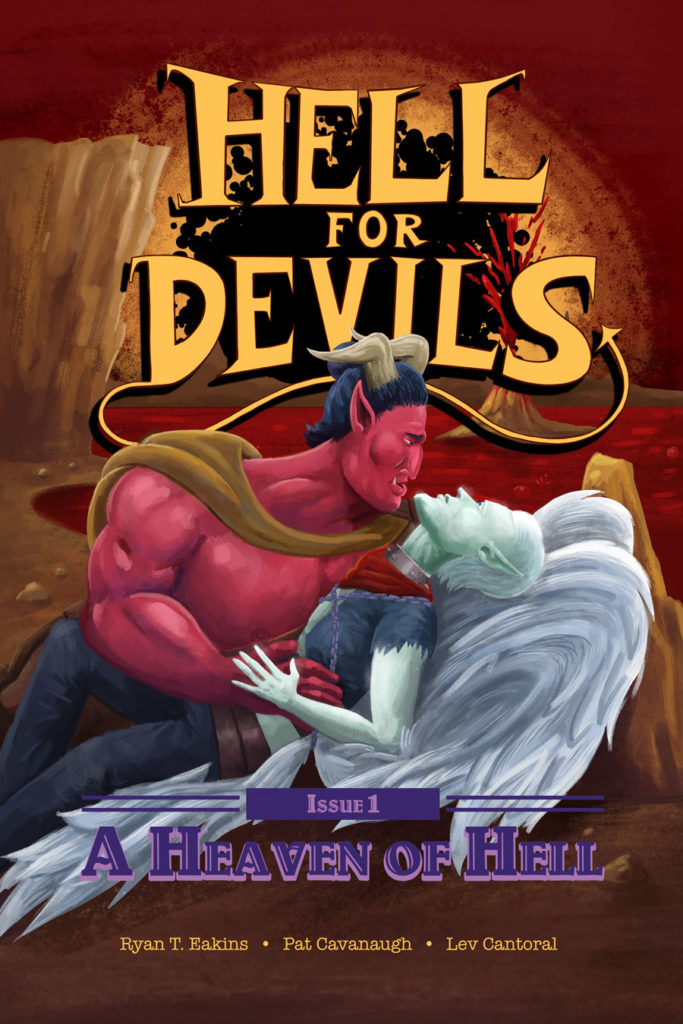 $3.50
Published by Hell For Devils
https://hellfordevils.com/
Adults Only
Category: Fantasy and LGBTQ+
Hell for Devils is a comic about the twisted moral rationales of the evangelical, who demonizes the oppressed and argues the wicked among us possess holy authority.

It's a comic about the contradictions of the punitive protestant mindset, which pretends that a brutal reinforcement of the dominant power structures serves the pursuit of justice and not, well, absolute power.

But mostly, it's a comic about Cutter, the Angel of Shears, and his journey to the titular Hell for Devils — where the torturers of the condemned are themselves condemned — to find the devil he loves.