Nigh Heaven and Hell Volume 1
Crystal Jayme

SPX Table N3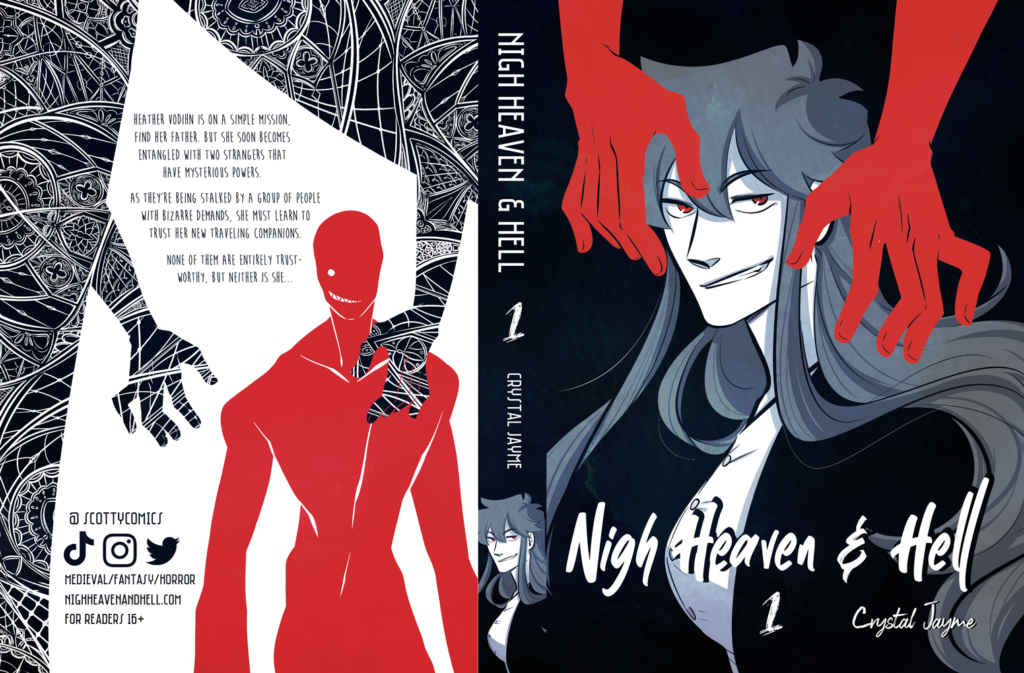 $25.00
Published by Hiveworks
https://www.nighheavenandhell.com/
Young Adult (13–17 years old)
Category: Fantasy, Horror, and LGBTQ+
"Heather Vodihn is on a simple mission, find her father. But she soon becomes entangled with two strangers that have mysterious powers. As they're being stalked by a group of people with bizarre demands, she must learn to trust her new traveling companions. None of them are entirely trustworthy, but neither is she…"

Nigh Heaven & Hell is a medieval/fantasy/horror webcomic.

This volume is 376 pages total.