Passport
Sophia Glock/Susan Rich

SPX Table E13A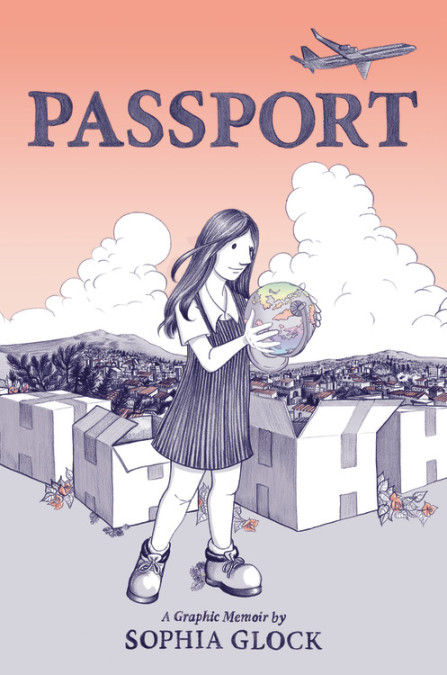 $17.99
Published by Little, Brown Books for Young Readers
http://sophiadraws.com/
Young Adult (13–17 years old)
Category: Autobiographical
Passport is a graphic memoir of growing up as an American overseas and contending with a big family secret.

Promo copy:
Young Sophia has lived in so many different countries, she can barely keep count. Stationed now with her family in Central America because of her parents' work, Sophia feels displaced as an American living abroad, when she has hardly spent any of her life in America.

Everything changes when she reads a letter she was never meant to see and uncovers her parents' secret. They are not who they say they are. They are working for the CIA. As Sophia tries to make sense of this news, and the web of lies surrounding her, she begins to question everything. The impact that this has on Sophia's emerging sense of self and understanding of the world makes for a page-turning exploration of lies and double lives.