Root & Branch Vol 4
Pink Pitcher

SPX Table E7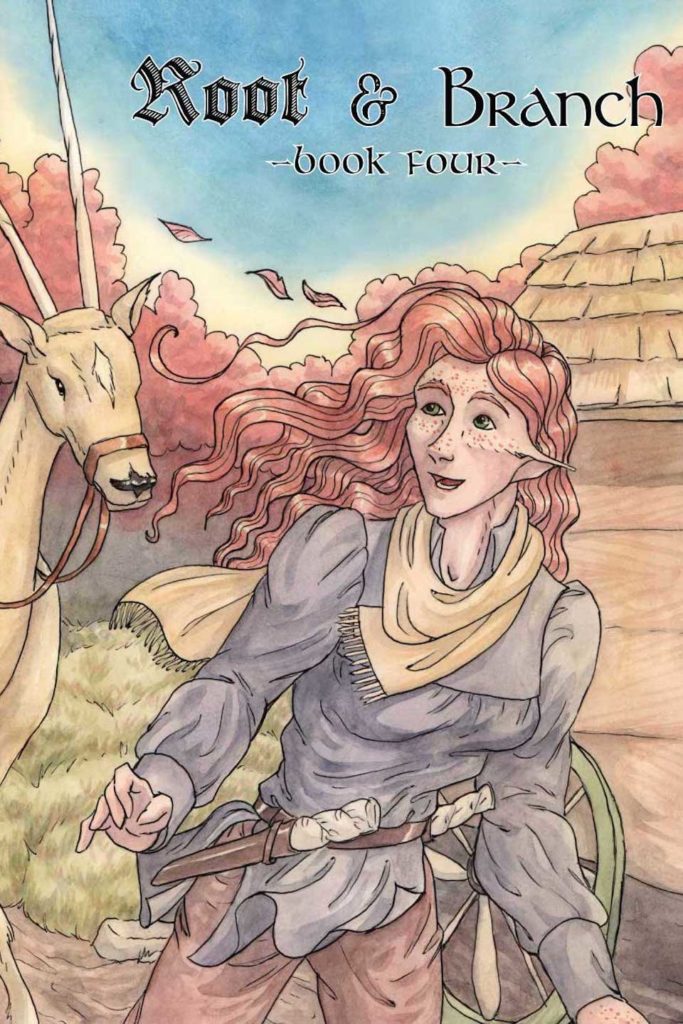 $20.00
Published by Self
https://www.rootandbranchcomic.com/
Adults Only
Category: Fantasy
Two elves, with a wealth of experience and skills, alone in human territory… should be fine, right? But Ariana and Jayoda often have different experiences as outsiders, and who's to say if they should be trusting these people. And why is it so hard to find a map?!

The fourth volume following the adventures of Ariana, traveling far afield in search of the Great Tree and its legendary healing powers.

An epic fantasy tale with interesting characters, unexpected adventure, action, drama, and laughter! In beautiful, fully rendered, lush watercolors. Immerse yourself in the journey!