Spacederps No. 1
John Yuskaitis

SPX Table L5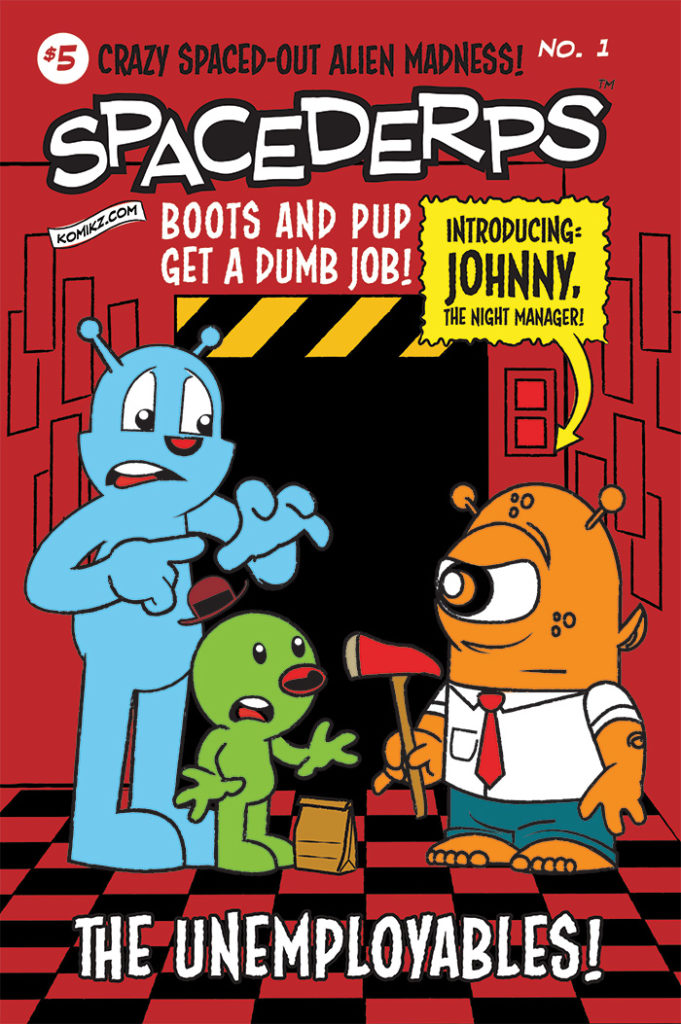 $5.00
Published by Komikz.com
https://www.bootsandpup.com/
All Ages
Category: Sci-Fi
Boots has a nagging problem… his name is Pup!
In the premier issue of Spacederps, Boots finds his perfect job, or so he thinks. But, things start to get weird when his first task is to survive the night! Pup tries to help out, but at what cost?

Spacederps number 1 is a full-color 20-page comic. That takes place in the Boots and Pup universe!