The Harding Files: The Mysterious Case of the Toy Maker
Martin Xing

SPX Table G2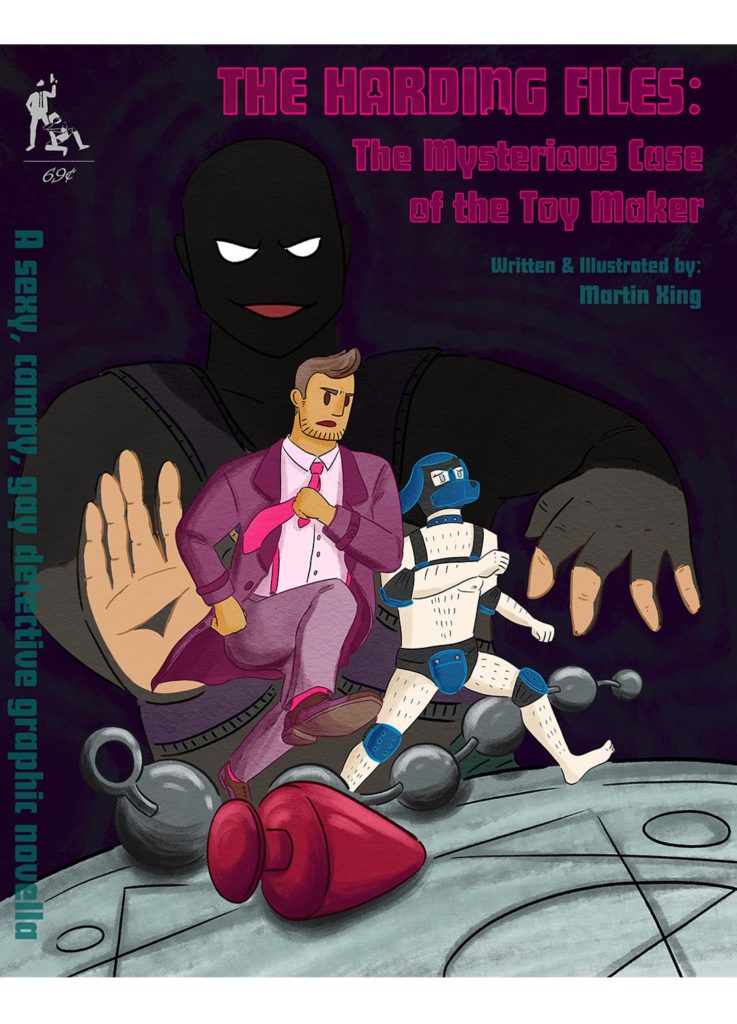 $15.00
Published by Martin Xing
https://martinxing.squarespace.com/
Adults Only
Category: LGBTQ+ and Other
A camp noir story about a sex crime detective, Richard Harding, who gets involved in a series of bizarre crimes involving cursed sex toys.
While obsessing over solving these crimes, his relationship with his husband is hanging by a thread.
He needs to find the evil source behind all the crimes before both his career and love life crash and burn.