Thieves
Lucie Bryon

SPX Table W76-77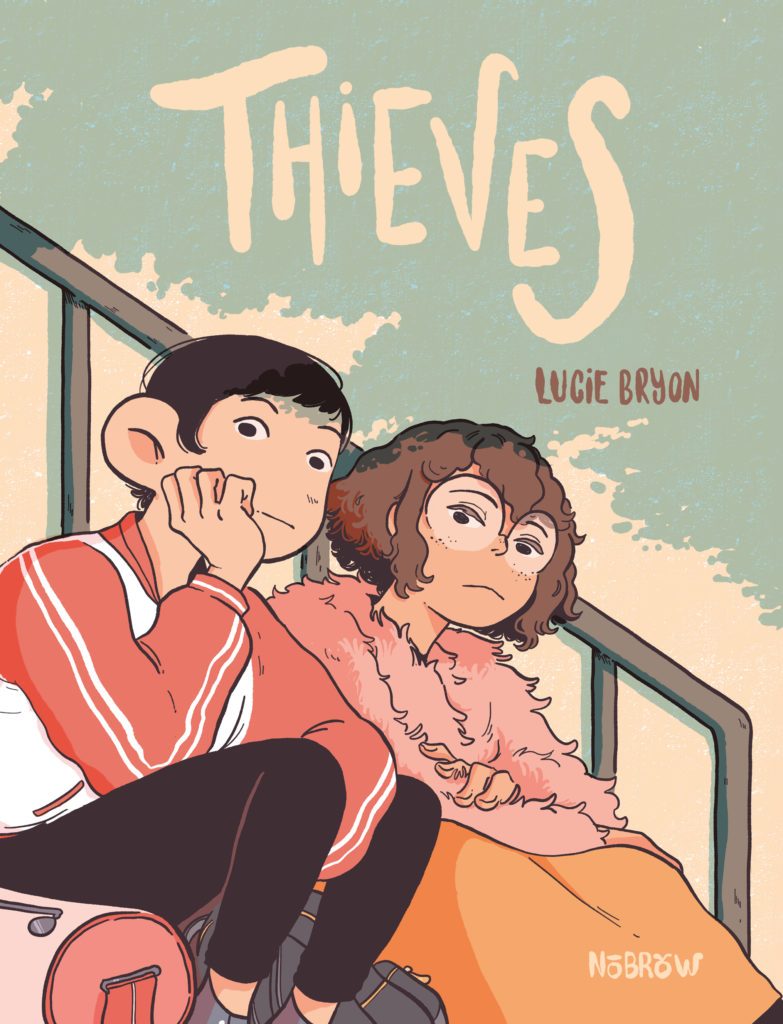 $20.99
Published by Nobrow
https://www.penguinrandomhouse.com/books/720131/thieves-by-lucie-bryon/
Young Adult (13–17 years old)
Category: LGBTQ+
Ella and Madeleine don't know it yet, but they're about to embark on the strangest romantic adventure of their lives, and it's not just their hearts that are getting stolen in this laugh-out-loud, capering graphic novel.

"THIEVES is a rambunctious, charming story about high schoolers partying, falling in love, and committing acts of reverse larceny. The drawing style is incredibly appealing, with delightful acting and visual jokes that make this an absolute pleasure to read."
—Molly Knox Ostertag

"Reading THIEVES is like going on a decidedly queer adventure – full of heart, tension, beauty, and so much love. Add in to that the gorgeous art, and you've got yourself a truly wonderful book."
—Tillie Walden

What happened last night? Ella can't seem to remember a single thing from the party the night before at a mysterious stranger's mansion, and she sure as heck doesn't know why she's woken up in her bed surrounded by a magpie's nest of objects that aren't her own. And she can't stop thinking about her huge crush on Madeleine, who she definitely can't tell about her sudden penchant for kleptomania… But does Maddy have secrets of her own? Can they piece together that night between them and fix the mess of their chaotic personal lives in time to form a normal, teenage relationship? That would be nice.