Turtle Vs. Bunny presents... DinoTHOR!
Joe Dunn

SPX Table I7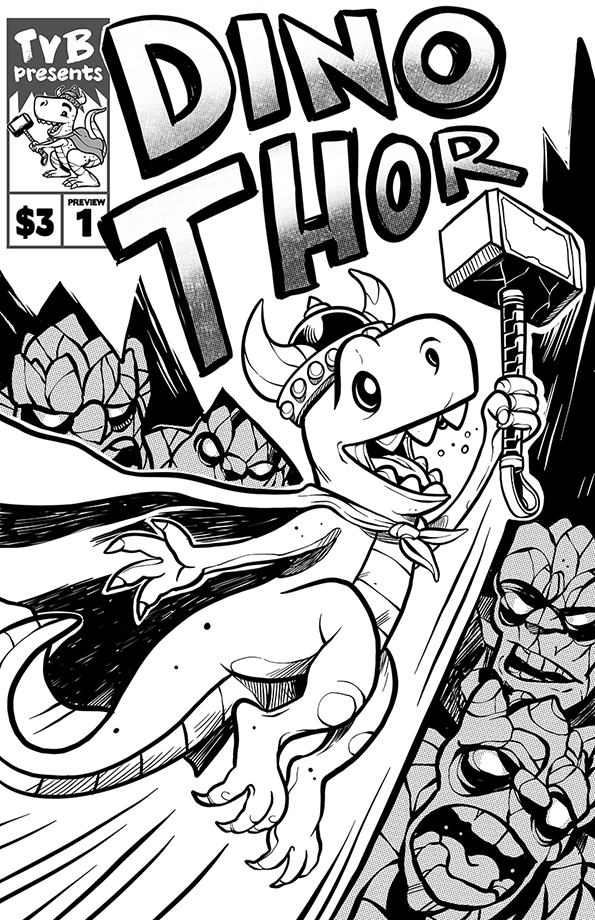 $3.00
Published by Digital PIMP
https://www.DigitalPIMPonline.com/
All Ages
Category: Fantasy
Move over brontosaurus, there's a new thunder lizard in town! A mild-mannered reptilian theropod by day, with a strike of their magic hammer, they transforms into the mighty DinoTHOR, Lizard of Thunder!