Yearly 2022
Andrew White

SPX Table N6A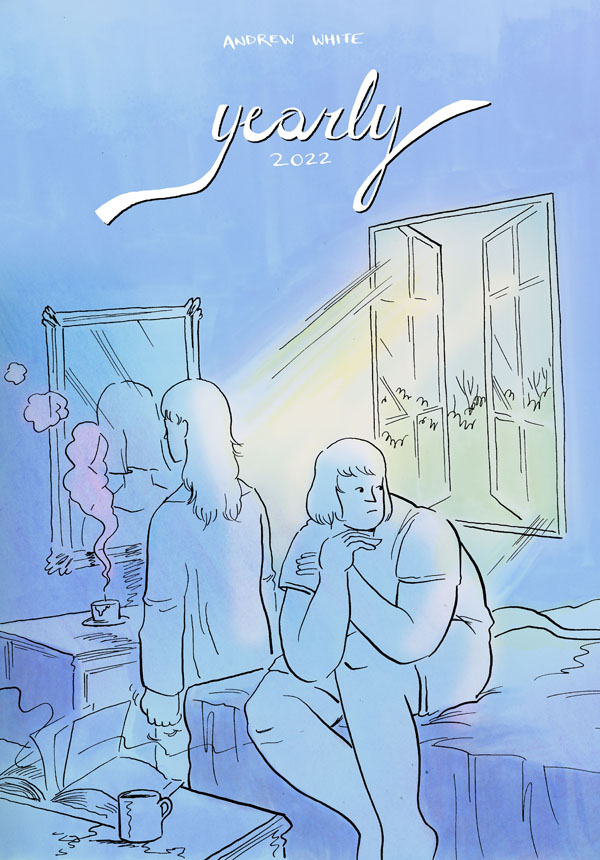 $8.00
Published by self-published
https://www.whitecomics.co/
Adults Only
Category: Other
Yearly is a one-person anthology published annually, that attempts to capture where my work and my life stands in that year.

Yearly 2022 contains four short stories. Or two stories and two poems. Or an overlapping set of images and words that try to say something about remembering and forgetting and remembering again.

48 pages, 5.25 " x 8″, full color.