The annual SPX comics and graphic arts festival presents the best and brightest established creators in independent comics. In addition to the opportunity for public exposure and potential revenue the festival provides to attending artists, the event also allows less established to network with publishers and prominent creators, providing unique opportunities for the comic artist/writer that is just starting out.
---
2017 Exhibitors List is Coming Soon
---
SPX prides itself on maintaining an open (rather than curated) registration policy and open access between attendees, exhibitors and volunteers. SPX is unique amongst the various comic book exhibitions, as it does not allow retailers to have a formal presence at the festival. Only creators and publishers are allowed to exhibit.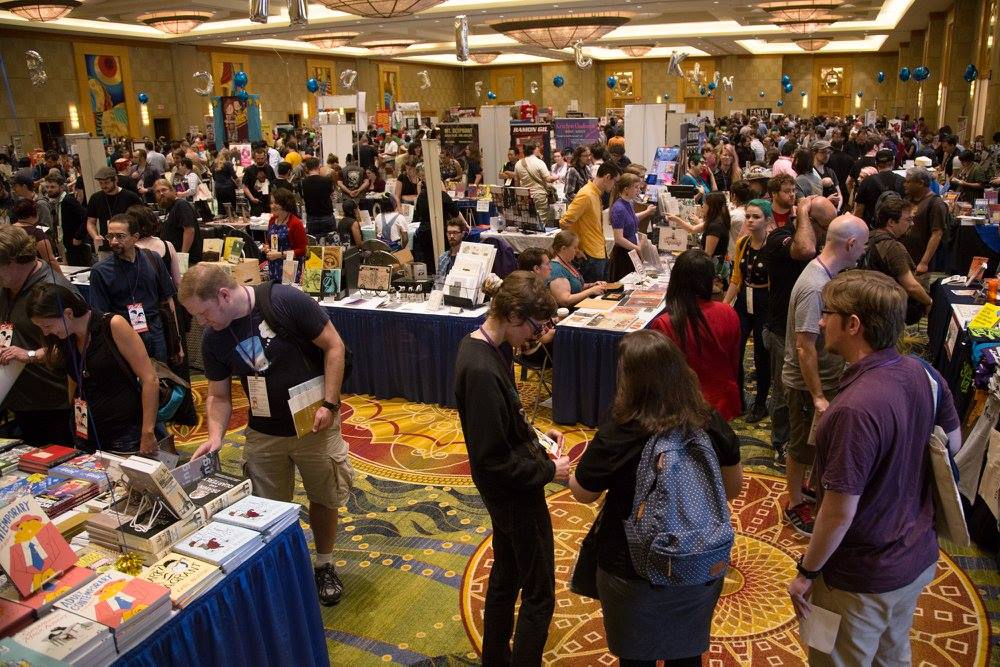 Registering for SPX
Exhibitor selection for SPX takes place in two stages each spring and combines creator and publisher invitations with a table lottery to ensure that any interested comics creator has a chance to participate.
Registration for SPX 2017 is CLOSED.
The complete SPX 2017 Exhibitor list with be posted in the near future!