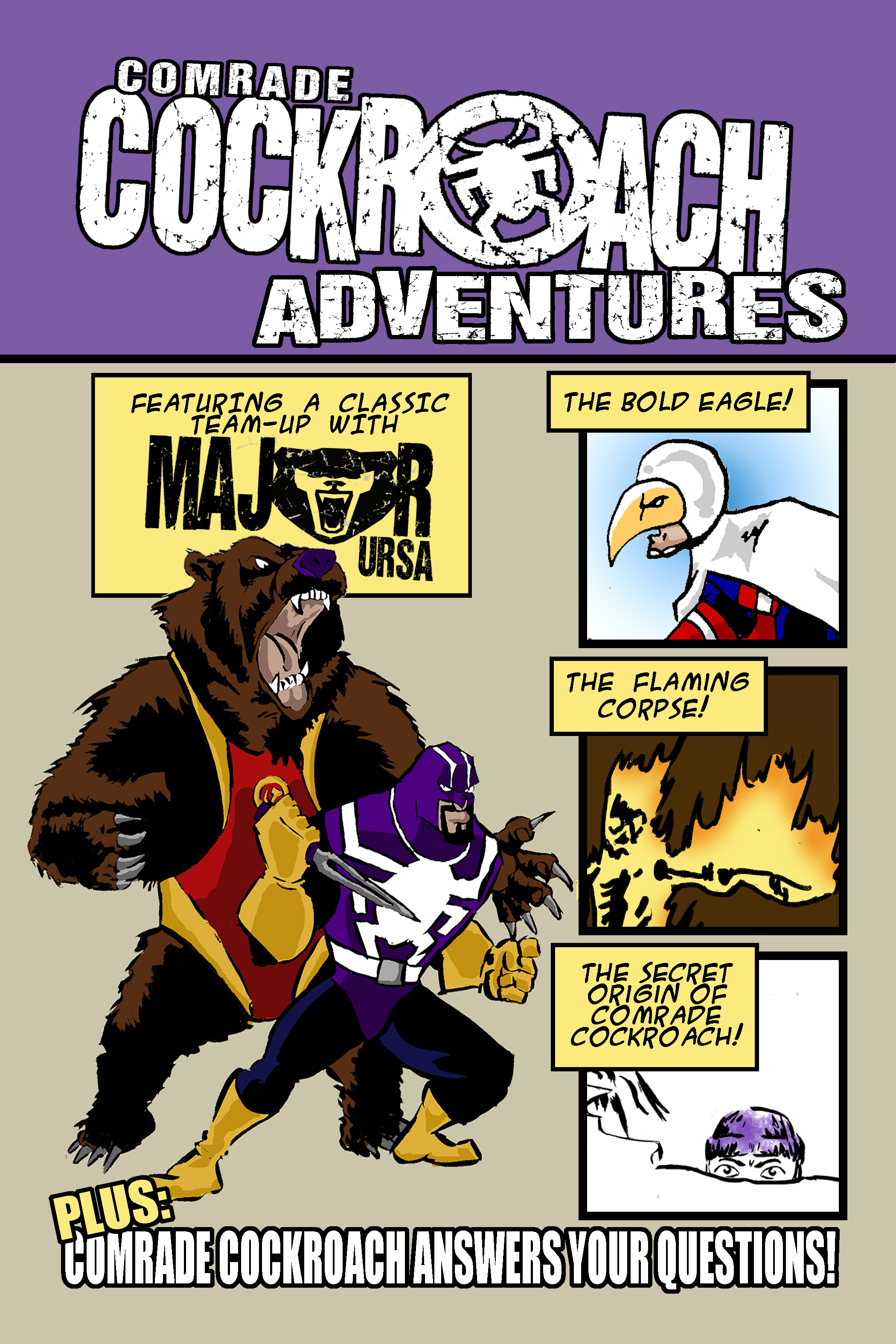 DESCRIPTION:
Step into the world of a D-list supervillian, as Comrade Cockroach tries and fails to succeed and destroying all that is good and noble in the world. A leftover from the Cold War, Comrade Cockroach keeps coming back to fight his nemesis older, but never wiser.
This comic features the thrilling tales:
The Definition of Insanity!
Comrade Cockroach vs The Bold Eagle!
Two Corpses!
The Secret Origin of Comrade Cockroach!
Plus excerpts from the webcomic "Ask Comrade Cockroach"