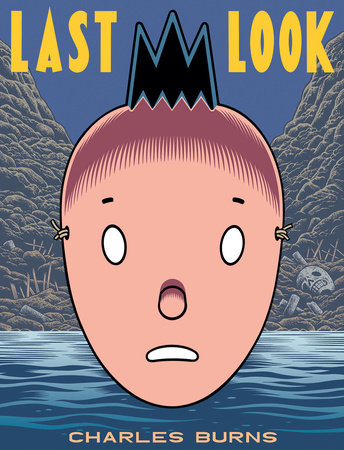 DESCRIPTION:
LAST LOOK by Charles Burns (onsale October 4, 2016)
A true graphic milestone: the epic trilogy that began with X'ed Out,continued in The Hive, and concluded in Sugar Skull—now in one volume.

The long strange trip of Doug in all its mind-bending, heartbreaking totality. The fragments of the past collide with the reality of the present, nightmarish dreams evolve into an even more dreadful reality, and when you finally find out where all of this has been going, and what it means… it will make you go right back to the first page and read it all again with new eyes. Just like Doug.

(With full-color illustrations throughout) 
CHARLES BURNS grew up in Seattle in the 1970s. His work rose to prominence in Art Spiegelman's RAW magazine in the mid-1980s, and since then he has worked on a wide range of projects including album covers, ad campaigns, and set design. He has illustrated covers for Time, The New Yorker, andThe New York Times Sunday Magazine, and is cover artist for The Believer. His full-length graphic novel, Black Hole received Eisner, Harvey, and Ignatz awards. He lives in Philadelphia with his wife and daughters.