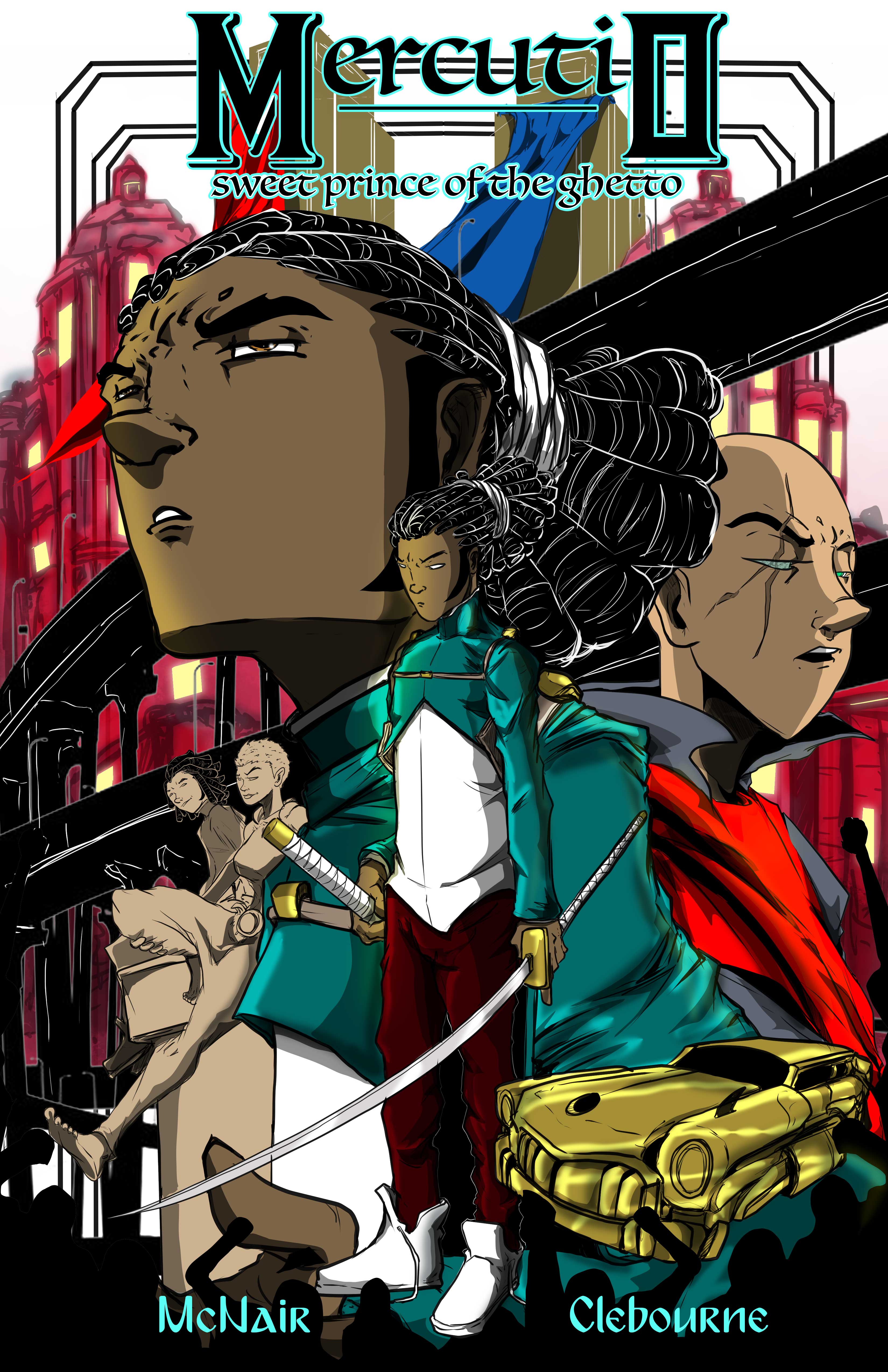 | | |
| --- | --- |
| 2018 DEBUT | Mercutio: Sweet Prince of the Ghetto |
| Book Author(s) | Jerale Clebourne & Wolly McNair |
| Publisher | Rebel Star Studios and Zombie Punk Studios |
| Book List Price | $4.99 |
| All-Ages Appropriate | Yes |
| Web site | http://www.Rebelstarstudios.net |
DESCRIPTION:
The bard's classic character in a contemporary setting.  Telling the story of Mercutio, the charming, fierce, and enigmatic best friend of Romeo.  We delve into his origin, exploring where his sense of honor came from, and how he became a formidable duelist.  And, how his friendship with both Tybalt and Romeo leads to his ultimate death.
A man who walks between two worlds; respected by both of the dueling houses of Capulet and Montague.  This is the tale of Mercutio.
Mercutio: Sweet Prince of the Ghetto is a prelude to the Mercutio's Tale one-shot.