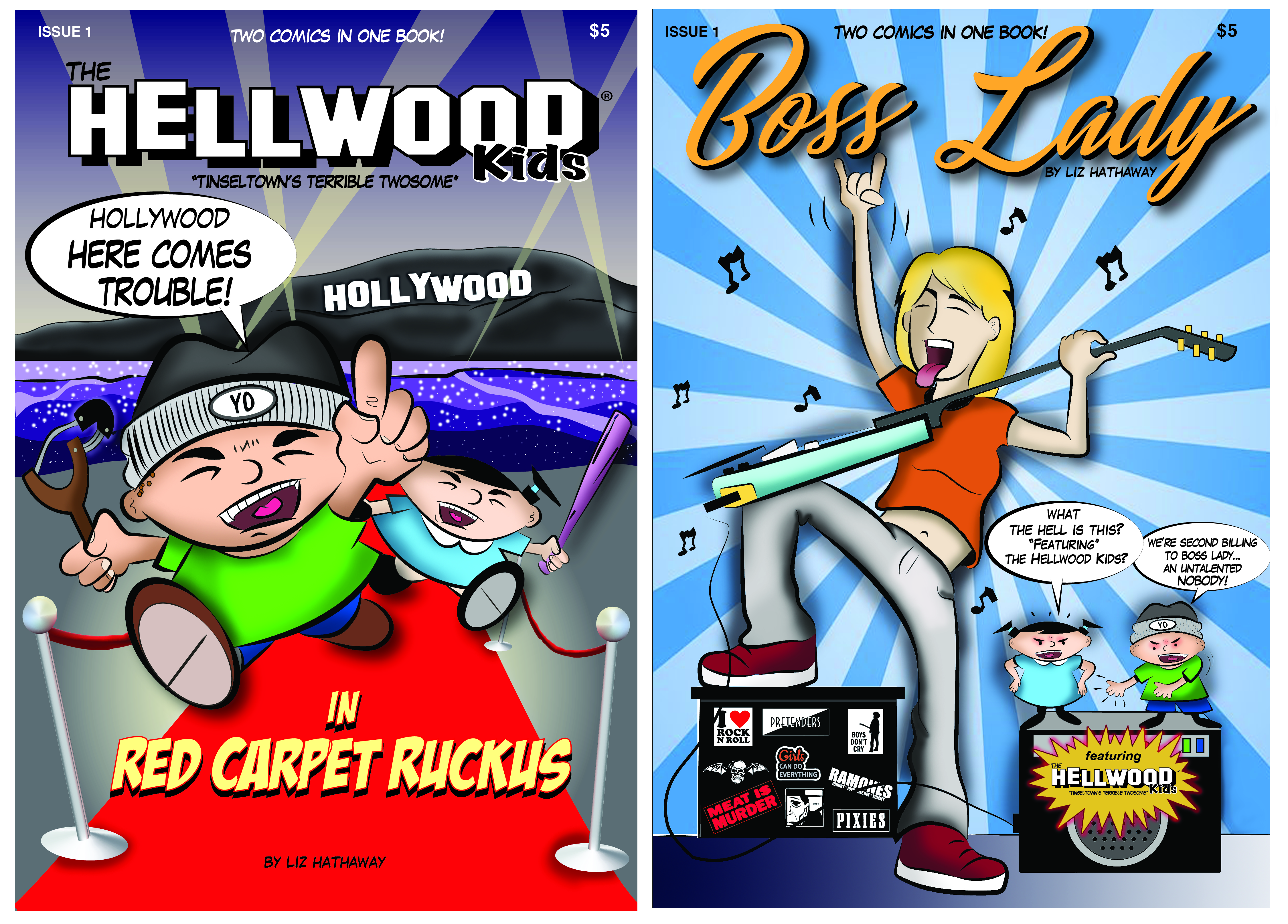 | | |
| --- | --- |
| 2018 DEBUT | The Hellwood Kids in Red Carpet Ruckus and Boss Lady |
| Book Author(s) | Liz Hathaway |
| Publisher | Self-Published |
| Book List Price | $5.00 |
| All-Ages Appropriate | Yes |
| Web site | https://hellwoodkids.tumblr.com |
DESCRIPTION:
Two Comics in One Book!
The Hellwood Kids in Red Carpet Ruckus
Introducing The Hellwood Kids, Tinseltown'sTerrible Twosome! Blending biting insults, slapstick and pop culture references, these two inseparable twin siblings are having a great time creating havoc and mayhem in the lives of every celebrity they meet! Look out Hollywood….Here Comes Trouble!
Boss Lady
Meet Boss Lady, creator of The Hellwood Kids, comic book characters she started developing in 1994 then stuffed in a box under her bed . The Hellwood Kids long for fame but the have one big road block…Boss Lady! A divorced, single mom, Boss Lady is in a constant state of distraction. The clock is ticking on Boss Lady's dream of becoming a comic book artist and Tinseltown's Terrible Twosome are growing impatient with their shilly-shally artist.
Making her SPX 2018 debut, comic book artist Liz Hathaway presents a comic book she first created in 1994, picked up again in 2016 and finished in 2018.