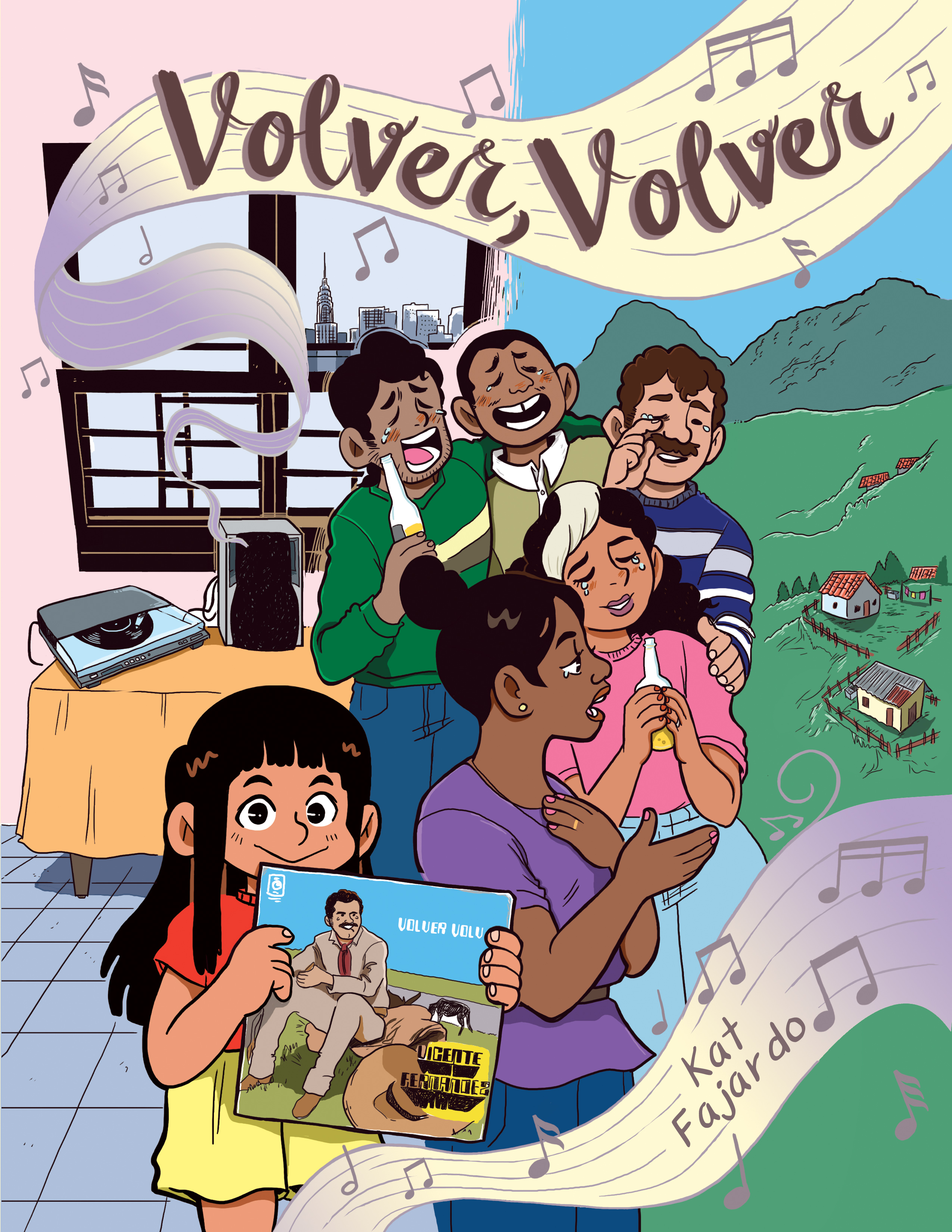 | | |
| --- | --- |
| 2019 DEBUT | Volver, Volver |
| Book Author(s) | Kat Fajardo |
| Publisher | Self-published |
| Book List Price | $5 |
| All-Ages Appropriate | Yes |
| Web site | www.katfajardo.com |
DESCRIPTION:
Seven-year-old Kat promised her mom that she wouldn't tell anyone her family's big secret; sleeping on the living room floor of their tiny NYC apartment were her undocumented aunt and uncles who have recently arrived from Central America. 
Although her home has become quite lively since their arrival, she can't seem to understand why her family is so obsessed with the song "Volver, Volver" sung by the Mexican ranchero singer Vicente Fernández.
It wasn't until a big family gathering that Kat understood the meaning behind the song and the reason why her family is so attached to it. Volver, Volver is a comic dedicated to folks who have gone through the heartbreak and sacrifice of leaving their homeland & loved ones behind for a better life elsewhere.