Small Press Expo Announces International Guests Bendik Kaltenborn, Anna Ehrlemark and Joan 
Cornellà
For Immediate Release
Contact: Warren Bernard
Phone: 301-537-4615
Email: warren@spxpo.com
Bethesda, Maryland; August 25, 2015
Media Release ­— SPX is pleased to announce international creators Bendik Kaltenborn, Anna Ehrlemark and Joan Cornellà  as guests at SPX 2015. This is in addition to the previously announced international guests, Frederik Peeters, Dylan Horrocks and Brecht Vandenbroucke, as well as Kate Beaton, Luke Pearson, Noelle Stevenson, Michael DeForge, Gemma Correll, Noah Van Sciver, Matt Bors, Lilli Carré, Theo Ellsworth, C. Spike Trotman, Jennifer Hayden, Stuart Immonen, Scott McCloud, Bill Griffith, Kathryn Immonen, Derf, Jessica Abel (Sat. Only) and Ted Rall.
All three of these renown international creators will be making their very first appearance at SPX.
SPX 2015 takes place on Saturday and Sunday, September 19-20, and will have over 650 creators, 280 exhibitor tables and 22 programming slots to entertain, enlighten and introduce attendees to the amazing world of independent and small press comics.
Bendik Kaltenborn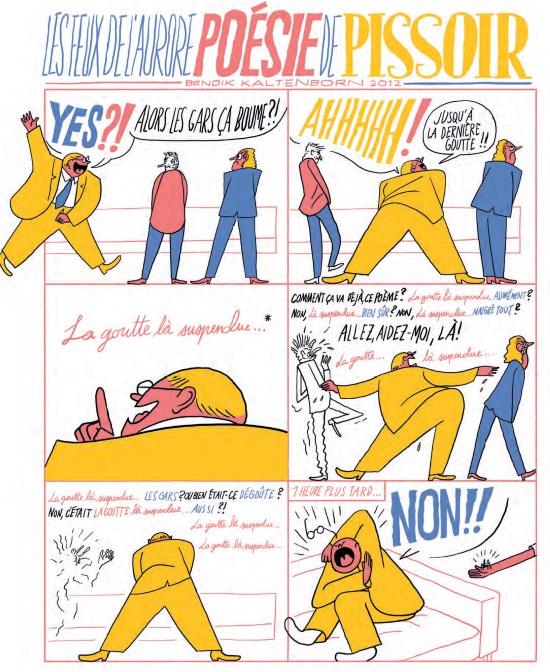 Bendik Kaltenborn is an illustrator for the New Yorker and New York Times; a cofounder of the Dongery zine collective; and a cartoonist. Kaltenborn has exhibited in Norway, Italy, Serbia, Taiwan, Sweden, Japan, and the United Kingdom. His SPX 2015 debut book is also his first English-language graphic novel: Adult Contemporary is a collection of odd imaginings, surrealist comics, and physical comedy gags. Kaltenborn's comics reveal a vibrantly colorful planet populated by lumpy, big-nosed people totally absorbed in their own off-kilter personal dramas. He has published two collections of comics in Norway, which have been translated to French, Spanish, German, and Swedish. Kaltenborn lives in Oslo, Norway.
Anna Ehrlemark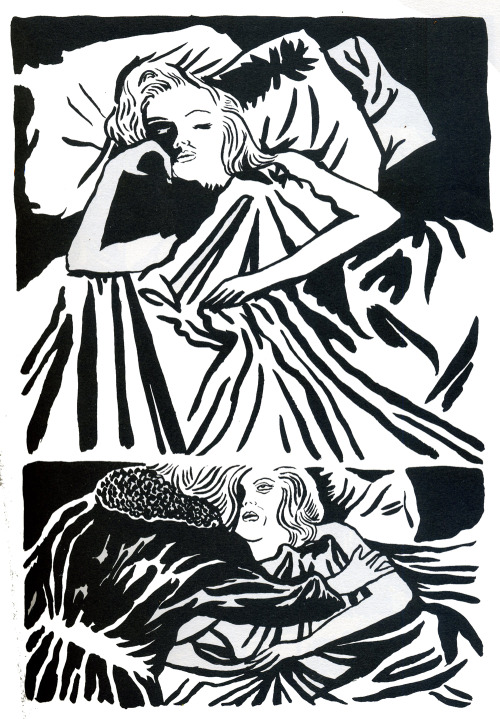 Formerly a painter, sculptor and art teacher, 
Anna Ehrlemark 
found her calling in sequential arts, a form that seemed to naturally evolve out of the narrative component in her sculpture installation work, with pen and ink became the medium of choice. Her comics have appeared in a number of local and international publications: 
Black
 (Italy), 
Stripburger
 (Slovenia), 
Zone 5300
 (Netherlands),  
ArtReview 
(UK), 
Asiatroma/Le Dernier Cri
 (France), 
Broken Pencil
, 
Exile
, 
Taddle Creek 
(Canada), 
Mineshaft
 (USA) and 
The Best American Comics
 (USA). Her debut collection of comics titled 
Heartless
 came out in September 2012 with the Nova Scotia-based publisher 
Conundrum Press
, and was translated and published in France in 2013 by 
Ici-même Editions
. 
Winners
, published by Floating World Comics, is her first graphic novel in the United States and will see its debut at SPX 2015. Ehrlemark lives in Gothenburg, Sweden.
Joan 

Cornellà

 Vázquez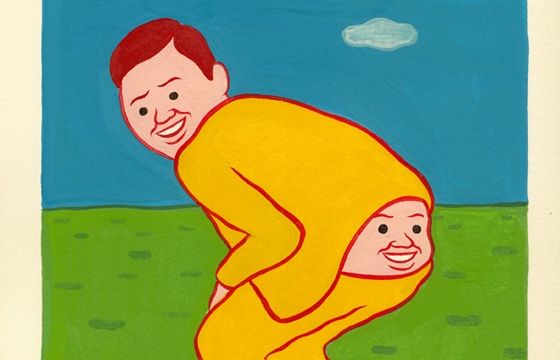 Joan 

Cornellà

 Vázquez
 is a Spanish cartoonist and illustrator, famous for his surreal, unsettling comic strips. Full of awkward moments and visual gags, 
Cornellà
's comics employ an uncomfortably playful tone that has garnered him over one million facebook fans. He has the gruesome, ironic comic strip down to a fine art, creating complex and hilarious narratives expressed in no more than six panels. His illustrations have been appeared in numerous Spanish publications as well as 
The New York Times, 
and in 2009 he published the award-winning graphic album, 
Abulio. 
SPX 2015 see's the debut of 
Mox Nox
, a collection of his comics from Fantagraphics Books.
Small Press Expo (SPX) is the preeminent showcase for the exhibition of independent comics, graphic novels, and alternative political cartoons. SPX is a registered 501(c)3 nonprofit that brings together more than 650 artists and publishers to meet their readers, booksellers, and distributors each year. Graphic novels, mini comics, and alternative comics will all be on display and for sale by their authors and illustrators. The expo includes a series of panel discussions and interviews with this year's guests.
The Ignatz Award is a festival prize held every year at SPX recognizing outstanding achievement in comics and cartooning, with the winners chosen by attendees at the show.
As in previous years, profits from the SPX will go to support the SPX Graphic Novel Gift Program, which funds graphic novel purchases for public and academic libraries, as well as the Comic Book Legal Defense Fund (CBLDF), which protects the First Amendment rights of comic book readers and professionals. For more information on the CBLDF, visit their website at http://www.cbldf.org. For more information on the Small Press Expo, please visit https://www.smallpressexpo.com.