Small Press Expo Announces International Guests Frederik 

Peeters

, Dylan Horrocks and Brecht Vandenbroucke 
For Immediate Release
Contact: Warren Bernard
Phone: 301-537-4615
Email: warren@spxpo.com
Bethesda, Maryland; August 20, 2015
Media Release ­— SPX is pleased to announce international creators, Frederik Peeters, Dylan Horrocks and Brecht Vandenbroucke as guests at SPX 2015. This is in addition to the previously announced guests Kate Beaton, Luke Pearson, Noelle Stevenson, Michael DeForge, Gemma Correll, Noah Van Sciver, Matt Bors, Lilli Carré, Theo Ellsworth, C. Spike Trotman, Jennifer Hayden, Stuart Immonen, Scott McCloud, Bill Griffith, Kathryn Immonen, Derf, Jessica Abel (Sat. Only) and Ted Rall.
Additional international guests appearing at SPX 2015 will be announced next week.
Frederik 

Peeters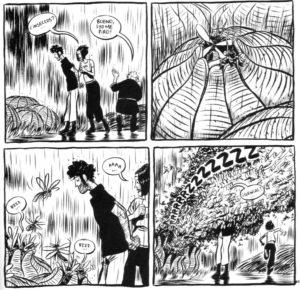 SPX 2015 is honored to have the very first United States appearance of critically acclaimed, Swiss graphic novelist Frederik Peeters. This year saw the release of the final volume of his well reviewed planet hopping space epic, Aama Vol. 4: You Will Be Glorious, My Daughter, published by SelfMadeHero. Peeters has been nominated five times in the Best Book category at Angoulême and has done a number of posters and other illustration work in Europe. Peeters lives with his wife and daughter in Geneva, Switzerland.
Dylan Horrocks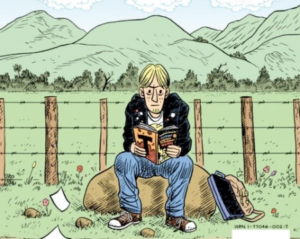 Dylan Horrocks is returning to Small Press Expo for the first time in over a decade. Horrocks began his diverse career with the publication of Pickle, which ran from 1993-97 published by Black Eye Press. Pickle included the serialization of Hicksville, a groundbreaking story that was collected into a graphic novel that won plaudits from reviewers around the globe. Horrocks has had international success in alternative and mainstream comics with books like Atlas from Drawn & Quarterly, and as writer for DC Comics and Vertigo. In 2014, Fantagraphics published Sam Zabel and his Magic Pen to wide critical and fan acclaim. Horrocks is an Eisner Award winner and in 2006 he was appointed University of Auckland/Creative New Zealand Literary Fellow. Horrocks currently lives in Auckland, New Zealand with his wife and sons.
Brecht Vandenbroucke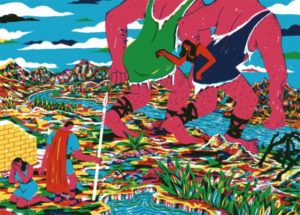 Brecht Vandenbroucke is a Belgian cartoonist and illustrator. His debut graphic novel, White Cube, took the Angouleme International Comics Festival by storm in 2013. Vandenbroucke's distinctive painted panels and brightly colored spreads intermingle pop culture influences and commentary on the fine art world, offering an absurdist view of the institutions of that world. White Cube has been published in Belgium, Finland, Norway, Spain, Germany, France, and in English by Drawn & Quarterly. Since graduating from art school a few years ago, he has worked for numerous periodicals, including the New York Times, and has participated in group shows all over the world. Vandenbroucke lives in Antwerp, Belgium.
SPX 2015 takes place on Saturday and Sunday, September 19-20, and will have over 650 creators, 280 exhibitor tables and 22 programming slots to entertain, enlighten and introduce attendees to the amazing world of independent and small press comics.
Small Press Expo (SPX) is the preeminent showcase for the exhibition of independent comics, graphic novels, and alternative political cartoons. SPX is a registered 501(c)3 nonprofit that brings together more than 650 artists and publishers to meet their readers, booksellers, and distributors each year. Graphic novels, mini comics, and alternative comics will all be on display and for sale by their authors and illustrators. The expo includes a series of panel discussions and interviews with this year's guests.
The Ignatz Award is a festival prize held every year at SPX recognizing outstanding achievement in comics and cartooning, with the winners chosen by attendees at the show.
As in previous years, profits from the SPX will go to support the SPX Graphic Novel Gift Program, which funds graphic novel purchases for public and academic libraries, as well as the Comic Book Legal Defense Fund (CBLDF), which protects the First Amendment rights of comic book readers and professionals. For more information on the CBLDF, visit their website at http://www.cbldf.org. For more information on the Small Press Expo, please visit https://www.smallpressexpo.com.