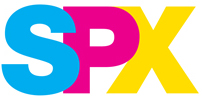 The Small Press Expo (SPX) is a registered 501(c)(3) nonprofit created in 1994 to promote artists and publishers who produce independent comics. SPX hosts an annual festival that provides a forum for artists, writers and publishers of comic art in its various forms to present to the public comic art not accessible through normal commercial channels. SPX sponsors a number of events and charitable initiatives, including:
The Expo
The annual SPX comics and graphic arts festival presents the best and brightest established creators in independent comics. In addition to the opportunity for public exposure and potential revenue the festival provides to attending artists, the event also allows less established to network with publishers and prominent creators, providing unique opportunities for the comic artist/writer that is just starting out.
SPX prides itself on maintaining an open (rather than curated) registration policy and open access between attendees, exhibitors and volunteers. SPX is unique amongst the various comic book exhibitions, as it does not allow retailers to have a formal presence at the festival. Only creators and publishers are allowed to exhibit. The festival includes:
A public exhibition where artists, creators and publishers and the public interact in an informal setting. Graphic novels, comics and related merchandise are for sale and SPX attendees can interact with the attending creators/publishers.
A series of symposium held during the festival, where creators of comics engage in formal panel discussions and/or interviews open to SPX attendees.
SPX often sponsors off-site events the week of the convention, including academic seminars, book signings and school outreach programs.
The SPX Mission
The SPX non-profit charter defines the following goals for the organization:
To provide a forum to showcase new and emerging talent in the fields of comics, graphic novels and political cartooning.
Enable participants in the comics field to learn from more experienced people in the various aspects of the creation, publishing, marketing and distribution of comics related content.
To educate the public and members of the comics field in the areas of comic history, current trends in the comics field, the impact of comics on popular culture and other analytical topics.
To further the art form of independent comics by identifying organizations and partnerships where independent comics can be exposed to a broad audience

SPX Program Areas

The Annual Festival
The Ignatz Awards
The Library of Congress
Graphic Novel Gift Program
Librarian Outreach