LB Lee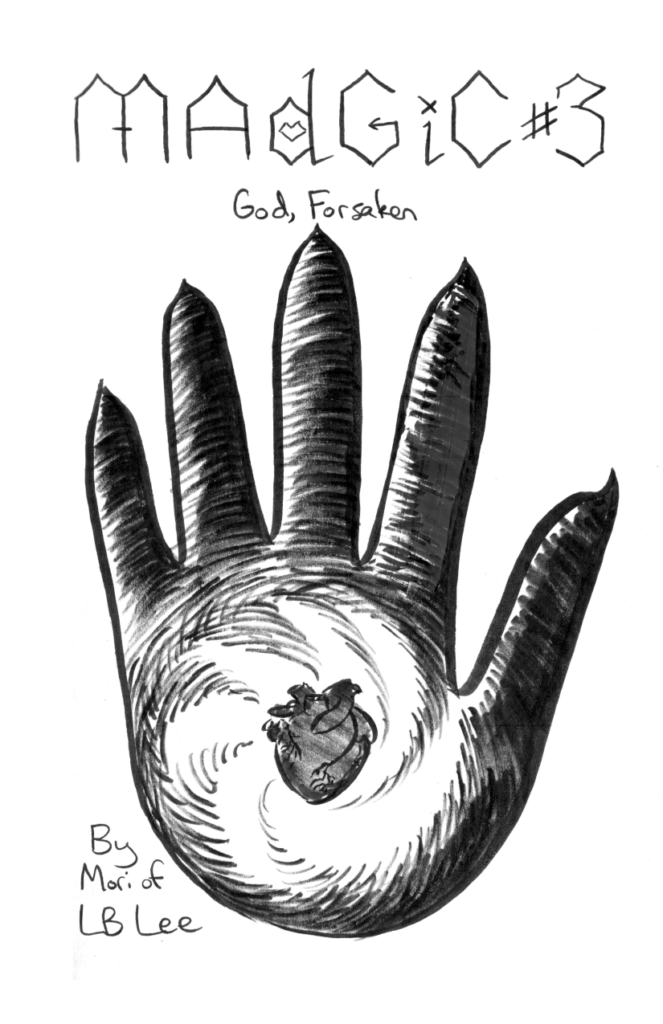 SPX Table E8A
$8.00
Adults Only
Category: Autobiographical, LGBTQ+, and Other
LB Lee keep flailing their way through sanity and spirituality, cobbling together an otherordinary life through madness, disabled liberation theology, and queer anarchist zines. In this issue:

* The animism of common mass-produced objects (and hallucinations)!
* Religious authoritarianism and anarchism!
* What is a family? What is a god?
* Soul-eating maggots!