Tom McKnight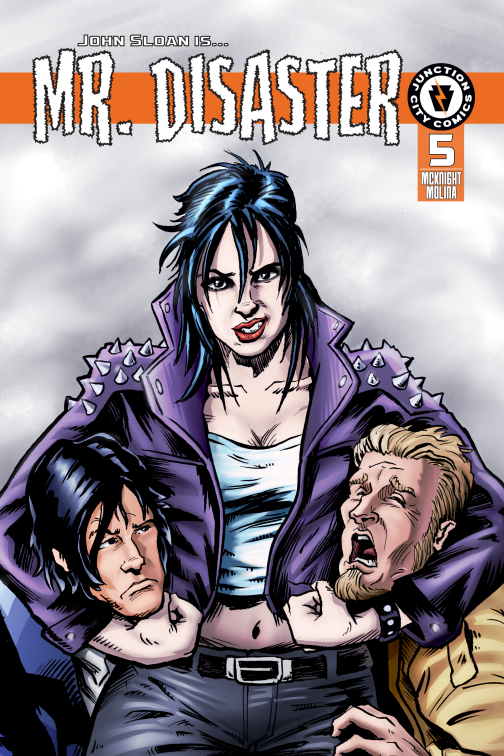 SPX Table G12B
$5.00
Published by Junction City Comics
Adults Only
Category: Other
Mr. Disaster #5 – On the Road to Nowhere

Sloan overslept AGAIN!

Wait! This time it wasn't his fault! Braun was supposed to wake him up!

Where is Braun, anyway?

After he nearly burnt down the hideout trying to cook himself dinner, Sloan took to the streets to find some food. Along the way he dialed the phone number given to him by the attractive waitress at Murphy's. That's when he remembered the front page of the paper-

Murphy's was raided last night by the Paradise Police Department after he left!

Sloan arrived at the bar only to find it was left in ruins. Once inside, he was surprised by a private investigator with a familiar face but an unfamiliar name. Shortly after, the two were ambushed by a group led by an unknown woman.

Who is she? What is her motive? Does she work for Ahwem?
Is this already the end of Mr. Disaster?!

That would be too anticlimactic, right?!