Amy Rose, RyanEstrada, Jeongmin Lee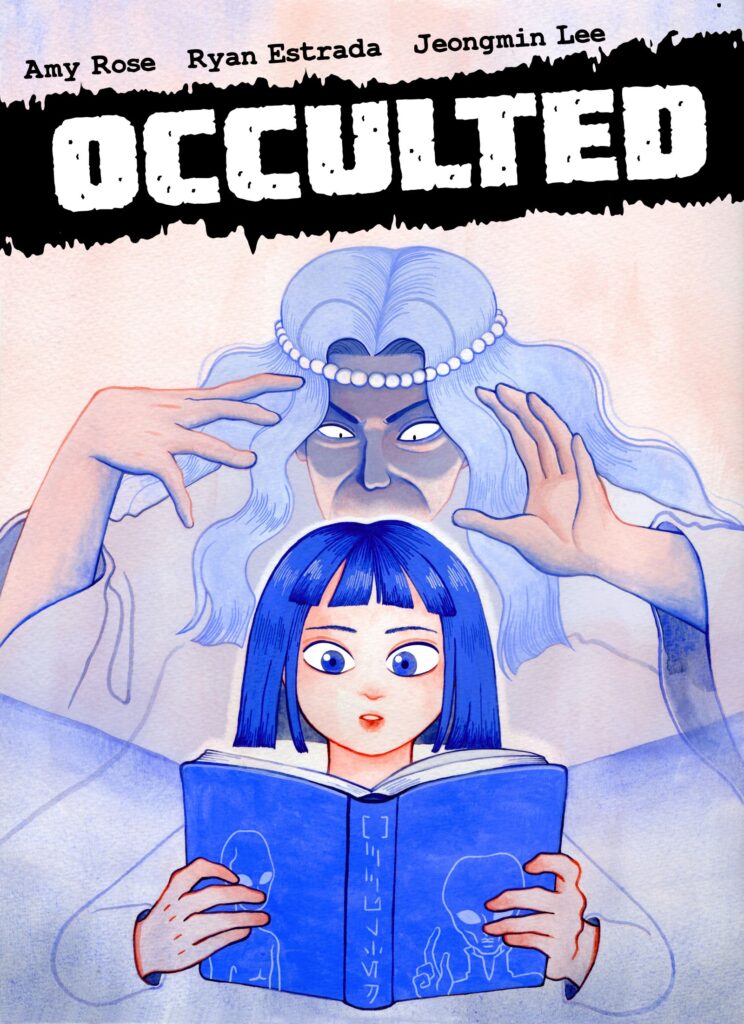 SPX Table W60-61
$15.00
Published by Iron Circus Comics
Young Adult (13–17 years old)
Category: Autobiographical
It's 1997 and young Amy Rose has always known that something is off about her community. She's forbidden from going to school or even going outside; after all, their leader says there's no use knowing anything about a world that's about to end. When the Hale-Bopp comet soars across the sky for the first time in over 4,000 years, Amy thinks it's a good omen signaling the start of an amazing new future. Instead, it brings news of a horrible tragedy at a similar compound just down the road called Heaven's Gate. Televised news reports invade the temple walls and Amy hears a new word that suddenly explains everything: cult.

Now, she must risk everything to indulge in secret trips to an abandoned off-limits library to learn what she was never meant to know: that Gandhi was not a space alien, that Star Trek wasn't real, that her community was built on a lie, and most importantly, that banned books can give her everything she needs to escape.

Occulted is a shocking graphic memoir about the power of literary freedom. Survivor Amy Rose, Banned Book Club co-author Ryan Estrada, and artist Jeongmin Lee tell a haunting, inspiring tale of bravery and rebellion, about how to recognize those who try to control you, and how to fight back.