Tony Lourenco, Nicolas Finet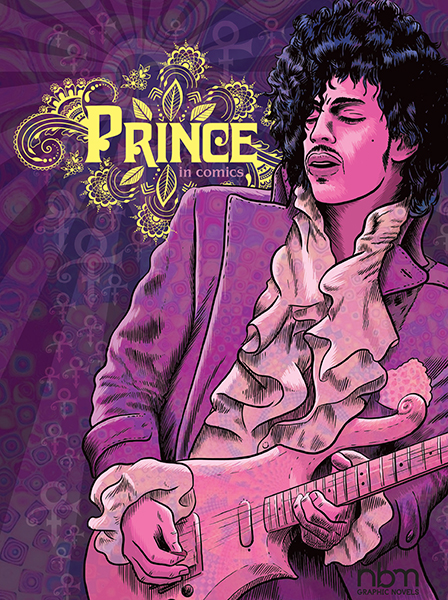 SPX Table F1-F2
$27.99
Published by NBM Graphic Novels
Adults Only
Category: Biography
Prince Rogers Nelson aka Prince was a complete artist, all at once author, composer, performer, multi-instrumentalist and producer. A real showman on stage, songs like "1999" or "Purple Rain," made him an international star.

With his tormented life, sulfurous relationships, sex and drugs, he was above all a genius artist with a very distinctive original style who sold more than 80 million records around the world.

Here is his extraordinary destiny in a mix of colorfully illustrated articles and comics!