Adam Lemnah / Eli Schwab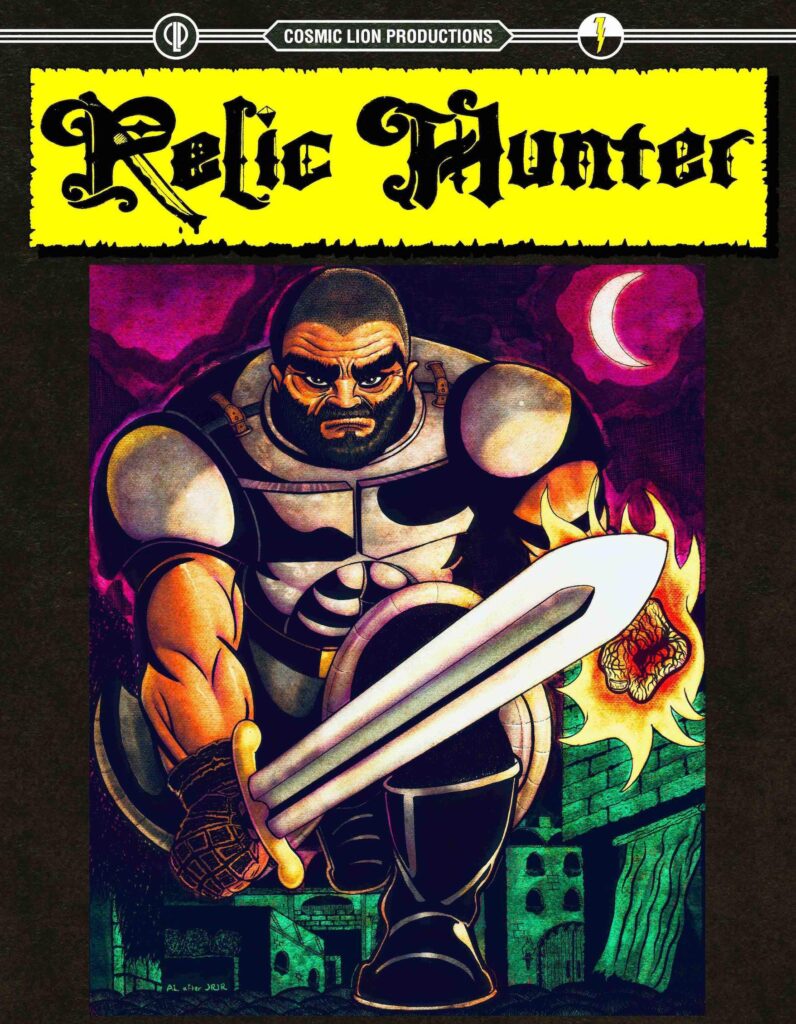 SPX Table H8B
$15.00
Published by Cosmic Lion Productions
Adults Only
Category: Fantasy
A double Sized adventure from Adam Lemnah.

Driven by vengeance and fueled by the dark sorcery of an eldritch cult, ASIF IBN HAMZA rescues his true love JAMILA from a brothel run by the corrupt KNIGHTS TEMPLAR and runs into a trap set by his most dangerous enemy, the evil Wizard AL-ADUW. Their magical battle plays out across the stars and sets in motion an epic story that will span space and time!

RELIC HUNTER is a homage to 1970's Barbarian comics and 1980's "outlaw" comics; to the fantasy art of Dungeons and Dragons and heavy metal album covers. Featuring a back up story written by Manny Gomez with art by underground cartoonist Rick Lopez and a pinup gallery including Outlaw comics legends Ken Landgraf and Alex Delaney.