The Kao, Min Christensen, David Daneman (Compilers), Kyla Aiko, Sage Coffey (Exhibitors)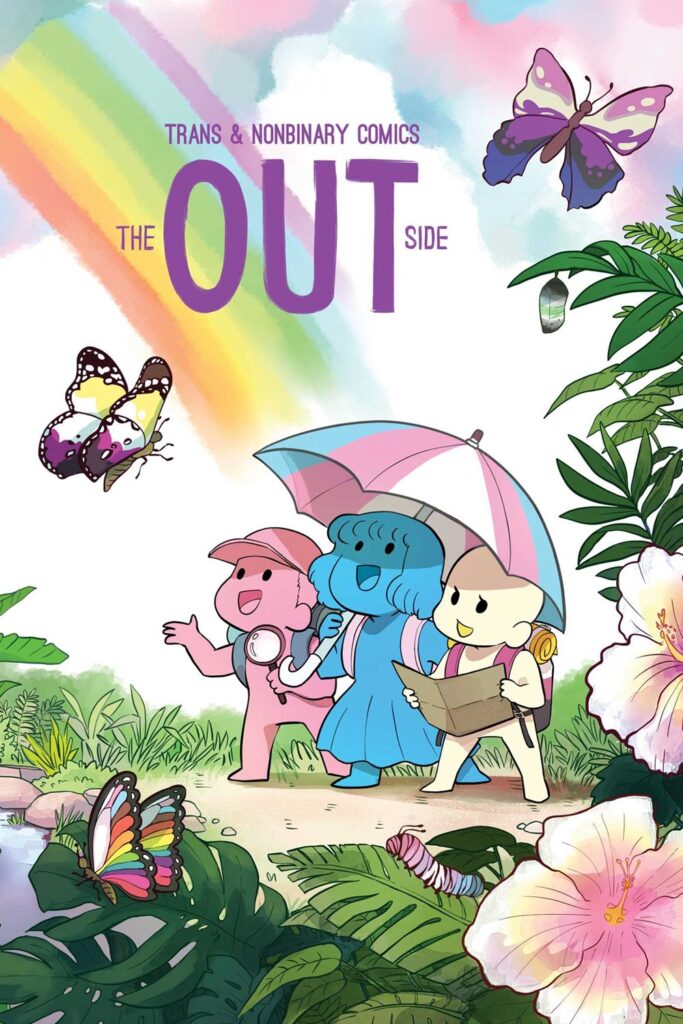 SPX Table N7
$17.00
Category:
★ "A gorgeous anthology with stories from 29 trans and nonbinary artists." -ALA Booklist starred review

Featuring the work of Sage Coffey, Kyla Aiko, and Coco Ouwerkerk, The Out Side: Trans & Nonbinary Comics includes 29 creators' tales of self-love and affirmation and detailing their experiences with gender and identity. Originally published as a successful Kickstarter campaign, this expanded edition includes comics by Dana Simpson (bestselling author of Phoebe and Her Unicorn), Aidyn Huynh (Snailords), Wren Chavers, and more.

Equal parts encouraging, comforting, and life-affirming, The Out Side is a love letter to the trans and nonbinary community, designed to inspire anyone who may be struggling with their own identity and to help educate those who seek greater understanding. As artist Julia Kaye writes in the book's introduction: "I'm so glad this book exists. It's a loud proclamation of our existence in the face of a culture that has for too long ignored our experiences."

Contributors: Kaz Fantone, Coco Ouwerkerk, Julie Fiveash, Cyrus, Min Christensen, Ashi, DaToonie, Vixtopher, Wren Chavers, Matteo Montero-Murillo Mel Valentine Vargas, Kyla Aiko, Nasr Bin Safwan, Dana Simpson, Lae Louie Schäfer, Veronica Jane, Dashi, Aidyn Huynh, Al Acevedo, Wey Song, Sam, Liam Coballes, Lake Fama, Lucas James, Sage Coffey, Zhen, Maddie Tacobus, Jam Aden, Tara Madison Avery & Mike Sullivan, Julia Kaye

176 pages, 5.9" x 9", Paperback
ISBN: 9781524880125

Kyla Aiko (Table N7) will have books available for purchase, and both Kyla Aiko and Sage Coffey (Table W33A) can sign copies.
This is an early release for SPX attendees, and The Out Side will be on shelves wherever books are sold on September 26.