Tyrell Waiters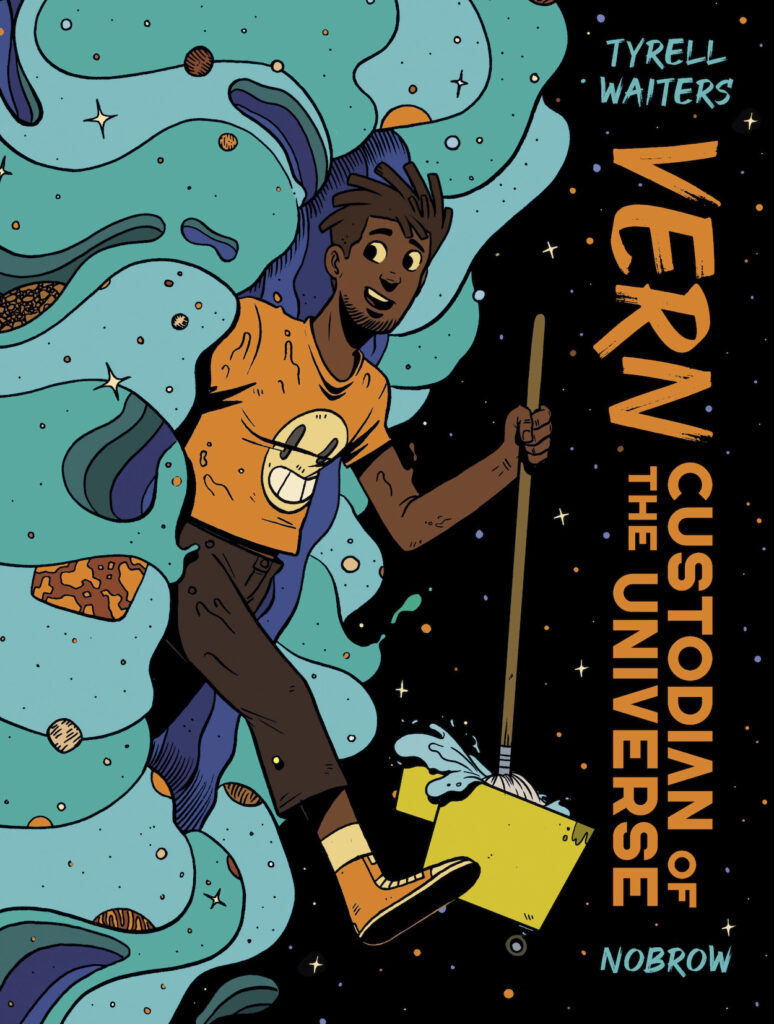 SPX Table W76-78
$20.00
Young Adult (13–17 years old)
Category:
A thought-provoking and hilarious romp through time and space from debut creator, Tyrell Waiters that explores what it means to be human in a world fraught with uncertainty.

On the edge of burnout, Vern decides to return to his family in the Sunshine State to start over. Starting a new dead-end job as a custodian at Quasar—a local science facility with a shady motive—he shrugs on his uniform, grabs a mop and bucket, and trudges off to clean up… Black holes? Space-time anomalies? Galactic ooze?

Things aren't entirely what they seem at Quasar, and when Vern accidentally plugs in a mysterious machine and finds himself standing on the brink of the destruction of every planet in the Multiverse, he's presented with the greatest question of all: what is the point? Fans of Ben Passmore's personal and political comics—as well as classic sci-fi comedies like Bill & Ted's Excellent Adventure and Rick and Morty—will enjoy this world of hyper fantasy with a touch of humor, as told by a Black creator.