Luca Debus & Francesco Matteuzzi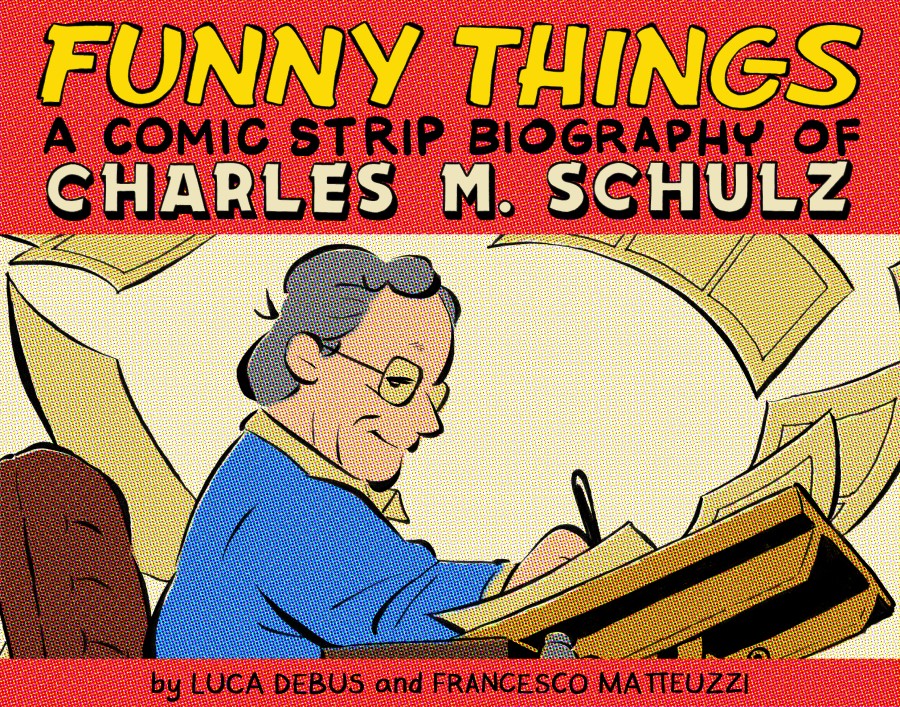 SPX Table W56-W59
$39.99
Published by Top Shelf Productions
All Ages
Category: Biography and History
Discover the man behind Charlie Brown, Snoopy, and the Peanuts gang in this imaginative and tender-hearted tribute, told in comic-strip format!

"Readers will gain remarkably intimate insights into this quiet but doggedly ambitious man, four panels at a time. Debus and Matteuzzi even manage to alchemize humor and melancholy in a way that anyone who has come across Peanuts… will recognize." — Booklist (starred review)

"Surprisingly emotional… an affectionate yet bracing portrait of an artist who never overcame self-doubt, workaholism, and insecurities to appreciate his own greatness. Even readers only passingly familiar with Snoopy and the gang will be charmed." — Publishers Weekly (starred review)

"An insightful and affectionate biography of an iconic American artist… the format masterfully emphasizes the deeply personal quality of Schulz's work." — Library Journal

"FUNNY THINGS is a beautiful and clever new way for the world to get to know the dear friend and mentor I knew for thirteen years." — Lynn Johnston, creator of For Better or For Worse

Charles M. Schulz was arguably the most influential and popular cartoonist of the 20th century, and he poured many of his own emotions and experiences into the world of Peanuts over its iconic 50-year run. Now, Luca Debus and Francesco Matteuzzi pay tribute to the master by telling the story of Schulz's life in the medium that made him immortal: the comic strip. Every strip provides a laugh as well as a piece of insight into his remarkable life story. Starting with the last days of his monumental career, FUNNY THINGS jumps back and forth in time to narrate both Schulz's artistic achievements and the personal episodes that formed him as an author and human being, ultimately shaping him into the most beloved cartoonist on the planet. Filled with affection, charm, and poignant insight, FUNNY THINGS imagines Schulz through the lens of the very world he created, inviting us all to meet the man behind the blanket.