Colleen Madden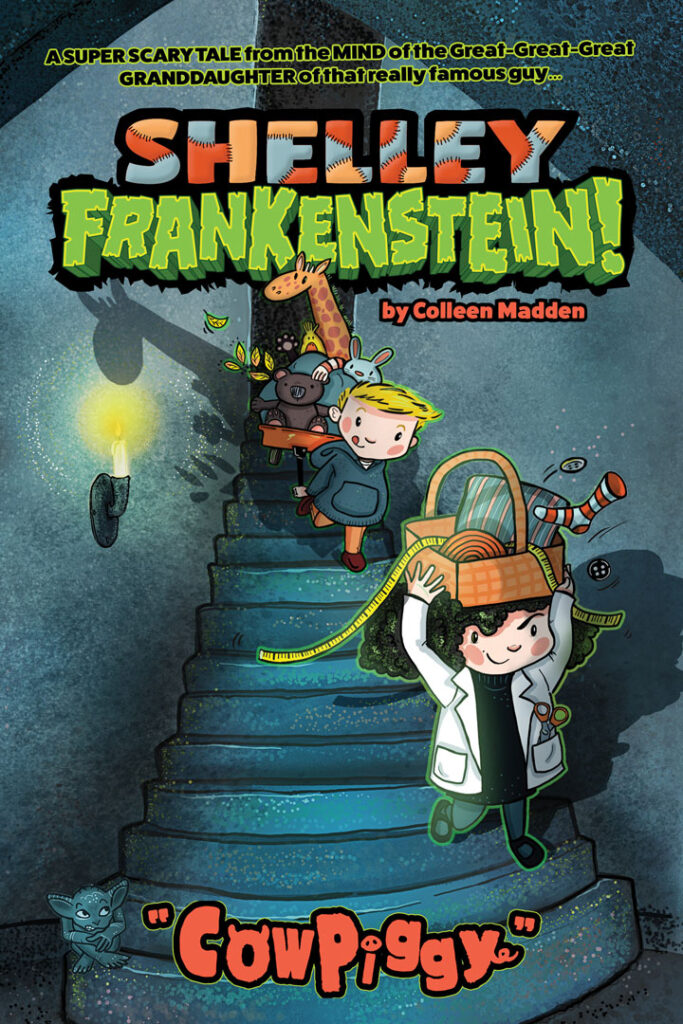 SPX Table W56-W59
$14.99
Published by Top Shelf Productions
All Ages
Category: Horror and Other
Launching a new graphic novel series for young middle-grade readers! Shelley Frankenstein loves to create scary monsters, but for some reason they always turn out cute…until this time.

"Readers will enjoy watching Shelley in her destructive mode, but they will also enjoy seeing her evolve into a girl who learns important lessons about whether getting scared is really fun. The cute and colorful artwork is ­simply charming, with plenty of visual humor that will keep kids (and adults) entertained. VERDICT: For older kids who enjoy scary stories with a funny twist!" — School Library Journal (starred review)

"Delightfully creepy… Madden strikes an easy balance between charm and chills." — Publishers Weekly

Shelley Frankenstein is a little girl with a rather infamous family heritage! She loves to be scared and assumes all other kids feel the same. To prove her theory, Shelley and her assistant brother, Iggy, set about creating new toys to horrify their playground peers…but all of their experiments backfire in a completely unexpected way. What a disappointment! Then one day, they stumble upon a pretty spooky place—the Frankenstein family graveyard—which gives Shelley an idea for the ULTIMATE monster… CowPiggy! Will this new creation send everyone running in terror, like a proper monster should? Or will love and silliness triumph? Find out in this delightfully upside-down graphic novel from best-selling artist Colleen Madden.