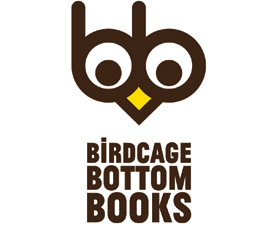 Birdcage Bottom Books was founded by J.T. Yost in 2008 with the help of a Xeric Grant with the goal to help independent artists get their work into more hands.
Over the years Birdcage Bottom Books has traveled far and wide in pursuit of this goal; our comics have been distributed worldwide and we make regular appearances at indie comic conventions like SPX, MoCCA and CAB. Comics published through the BBB have been nominated for and/or won multiple awards including the Eisners, Ignatz, Charly Eiselt, DiNKY and Japan Media Arts awards!
Visit Birdcage Bottom Books's web site
SPX Table F14
Debuts
Slaughterhouse Stories by J.T. Yost
Book Signings
Desmond Reed will be signing THE COLA POP CREEMEES: Opening Act and LEFTY all day Saturday & Sunday!
J.T. Yost will be signing Slaughterhouse Stories all day Saturday & Sunday!